The current issue of the Binaire focusses on Personalized Medicine. The term personalized medicine is often associated with the expectation that a uniquely tailored treatment will be used. In fact, however, this is about forms of therapy for specific groups of patients. To enable appropriate classification into one of these groups, certain biomarkers are taken into account, many of which have only been known for a few years. Artificial intelligence is also being used to evaluate the large amounts of data needed for valid assignment of relevant biomarkers and treatment groups. Thus, to meet the expectations of personalized medicine, much basic research is still needed. The L3S is participating in this.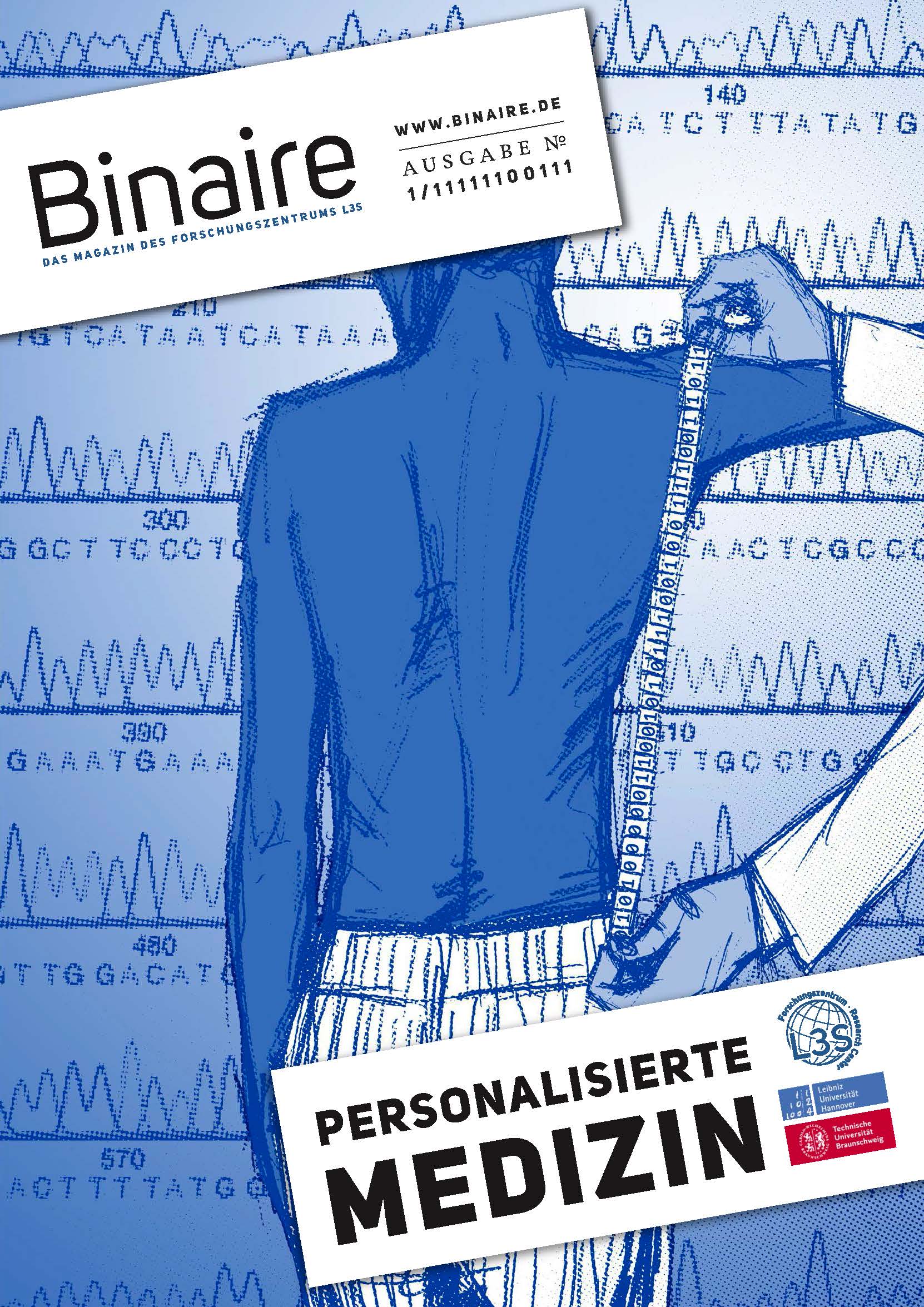 Binaire is our German-language research magazine on digital transformation. We report on exciting research projects and results, announce events, and introduce the people behind them: our researchers. The magazine is also aimed at interested parties outside the scientific community.
Want to receive Binaire magazine?
Sign up here!
View all featured articles from the first issue to the most recent in our article list:
If you want to always receive the newest Binaire magazine issue, please fill out this form and we will add you to the recipients list. Please keep in mind that the magazine is only published in German language and that we can only send out printed copies to recipients living in Germany.