On the way to the digital university
The digitization of universities has been talked about for many years, but little has happened, especially in Europe and also in Germany. Now the Corona pandemic has accelerated the process, because face-to-face teaching is hardly possible anymore.
One of the lighthouse projects driving the digitization of universities is the Stifterverband's AI Campus. Funded by the German Federal Ministry of Education and Research, the KI Campus has been offering the first Massive Open Online Courses, or MOOCs for short, since mid-2020, as they are already known from the major American platforms such as Coursera or Udacity. MOOCs enable a large number of interested parties to continue their education according to their own needs, independent of time and place. In contrast to the American platforms, the KI Campus is still under construction, but offers complete openness. That means no participation fees and all course materials are freely usable under CC licenses – in keeping with the German ideals of free access to education and transparency.
L3S member Prof. Dr. Marius Lindauer and his team from Leibniz Universität Hannover are offering a course on Automated Machine Learning (AutoML) at the AI Campus – and are facing entirely new challenges in the process: For example, videos should only be a few minutes long and enriched with sufficient interaction options to counteract digital fatigue. For optimal teaching, classic teaching materials from lectures must therefore be completely redesigned. Prof. Lindauer relies on interactive, gamified multiple-choice quizzes and automatically controllable programming tasks.
MOOCs are enjoying steadily growing popularity internationally. In recent years, for example, almost four million people have taken the MOOC on machine learning by Prof. Andrew Ng, professor of computer science at Stanford and MOOC pioneer. Companies are also increasingly using MOOCs to train their employees. And more and more students, young professionals and employees are realizing that MOOCs are not just for acquiring or updating specialist knowledge. Particularly in the AI environment, they also increase the opportunities for highly qualified jobs in companies.
Despite all the advantages of MOOCs, a central insight of the Corona Crisis is that people seek direct interaction with others and purely virtual education cannot replace a person-to-person conversation. Good and successful teaching always takes place in dialog with learners. Therefore, it remains inconceivable to completely replace the traditional university as a place of education with digital offerings.
The combination of classroom teaching and digital learning materials promises to be a successful concept. In his course, Prof. Lindauer shows that MOOCs offer the opportunity to bundle expertise from many universities and thus raise the quality of the learning material to a new level. After all, he is not the only lecturer. Colleagues from the University of Freiburg, Ludwig-Maximilians-Universität München and the University of Wyoming (USA) also teach the course content. Students at Leibniz Universität Hannover thus get the best of both worlds: digital, cross-location learning material combined with personal on-site support. This is how Prof. Lindauer and his team envision the future of hybrid university teaching.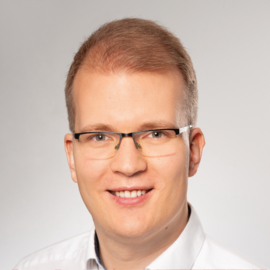 L3S member Marius Lindauer is a professor of machine learning at the Institute of Information Processing at Leibniz Universität Hannover. Among other things, he conducts research on automated machine learning, which is intended to simplify the application of AI.