Data-driven classification of early-onset Parkinson's disease
Parkinson's disease is the second most common neurodegenerative disease after Alzheimer's disease. In Germany alone, at least 200,000 people are affected. Although the disease is primarily known for its physical symptoms, such as tremors or slowed movements (bradykinesis), there is actually a great variety of clinical symptoms. The course of the disease, the response to therapy and the significance of genetic factors also vary accordingly.
Data-driven
Subtyping of patients with PD enables a better understanding of disease mechanisms and facilitates targeted interventions or treatment strategies. Most currently known Parkinson's subtypes are based on motor symptoms such as bradykinesia, resting tremor, rigidity, and postural instability. However, non-motor symptoms often precede these, such as sleep disturbances, cognitive impairment, and neuropsychiatric symptoms such as depression and anxiety, which contribute significantly to the overall prognosis. However, symptom-based approaches are not sufficient for personalised treatment. However, subtyping that considers genetic data in addition to phenotypic data has been little researched so far.
"Our goal is to develop data-driven methods for subtyping patients that integrate both motor and non-motor features of Parkinson's and also use clinical and genetic data" explains Soumyadeep Roy, research associate at the Leibniz AI Lab. These automatically learned subtypes will be studied to identify potential markers for neurodegenerative diseases like Parkinson's. With the help of these markers, early therapeutic intervention in neurodegenerative diseases could be made possible.
Personalised
In the Leibniz AI Lab, researchers from L3S are therefore working closely with experts from the Department of Psychiatry, Social Psychiatry and Psychotherapy at the Hannover Medical School (MHH) and other partners such as the Peter L. Reichertz Institute for Medical Informatics (PLRI). "We are initially focusing on young Parkinson's patients and on patients with concomitant diseases, such as schizophrenia and severe depression. We want to develop personalised AI-based solutions that support doctors in their daily clinical practice to diagnose and treat patients in a more targeted and individualised way," says Roy.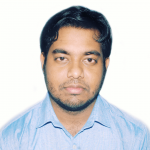 Soumyadeep is a PhD student at IIT Kharagpur and works at Leibniz AI Lab as a research associate, researching NLP and representation learning in medical applications.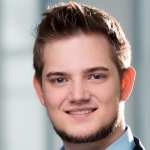 Dr Dominik Wolff leads the junior research group iXplain_CDS at PLRI. His research focuses on explainability and interoperability in clinical decision support and biomarker identification.