Spotlight – Sophie is curious!
Five questions for four doctoral students: Soumyadeep Roy
Soumyadeep, what are you working on right now?
My research interests are natural language processing and machine learning in healthcare. I am currently working on developing data-driven models for subtyping Parkinson's patients based on their clinical and genetic data.
What do you find particularly exciting about your work?
What I find most interesting is the opportunity to work in an international team at the Leibniz AI Lab and to work closely with the medical experts at Hannover Medical School (MHH). In addition, the objective of the Leibniz AI Lab fits perfectly with my PhD topic "Integration of domain knowledge into medical applications".
What made you decide to do a doctorate?
I have always dreamed of creating innovations in the health or education sector. The PhD offers me the opportunity to train as an independent researcher through a rigorous process of solving challenging research problems in an international research team.
What do you like to do in your free time?
I like to sing and play chess. After coming to Hannover, I have developed a penchant for travelling and the occasional Sunday hike.
What is your favourite place in Hanover?
The Ricklinger gravel ponds and Lake Altwarmbüchen.
The questions were asked by Sophie Boneß.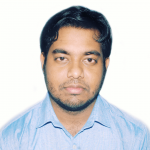 Soumyadeep has been working as a PhD student in the Leibniz AI Lab since January 2021.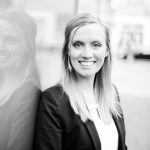 Sophie Boneß is a communications staff member. Among other things, she is in charge of the Leibniz AI Lab.