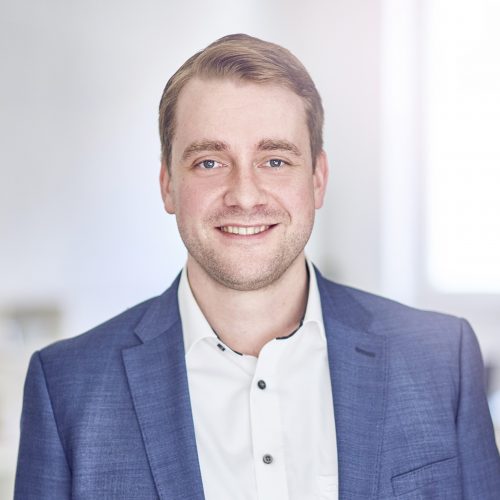 Eight questions for André Heinke, Bitmotec GmbH
For broad acceptance of AI in manufacturing companies, easy access to industry-ready solutions is needed. Bitmotec GmbH, a spin-off of Leibniz Universität Hannover, is working on precisely this as a consortium partner in the IIP-Ecosphere project. Company founder André Heinke answers questions about Bitmotec and the company's role in IIP-Ecosphere.
What does Bitmotec do and where are its core competencies?
Bitmotec is a provider of IoT-based data assistance systems that enable data from various sources – machines, plants, sensors – to be networked, visualized and individually analyzed. Our products are designed for maximum data security and are characterized by easy installation and intuitive operation via a modern web interface. Bitmotec's products and solutions have been developed from the experience of more than 30 digitalization and Industry 4.0 projects (with industry and research). Based on this experience, we pursue the claim to closely link the current needs in industry with what is feasible using the latest technologies.
What is your role in IIP-Ecosphere?
In the IIP-Ecosphere project, we are researching and developing standardizable and changeable automation solutions based on AI. In ever faster changing production environments, self-learning AI can ensure the functions of an automation solution in the future. By aiming for standardization in the ecosystem, we want to make AI solutions accessible to a large number of manufacturing companies.
What specific problems do you want to solve with IIP-Ecosphere?
For the acceptance of AI in manufacturing companies, it is important to create easy access and a broad understanding of the benefits. For this purpose, we want to actively shape the IIP Ecosphere platform via the AI Accelerator and contribute our experience in the fields of digitization and AI. In this way, we will enable manufacturing companies, especially in the SME sector, to access best practices and exemplary solutions easily and independently of manufacturers in the future.
In addition, we will implement an autonomous final inspection in a demonstrator using AI on the edge. The goal here is to ensure the quality and function of a wide variety of current and future products via a standardized autonomous final inspection.
What do you expect from IIP-Ecosphere as an AI ecosystem?
I expect IIP-Ecosphere to add great value to the acceptance and dissemination of AI solutions in the German economy. The first few months have already shown that we can achieve this goal with this powerful consortium.
What special features or even challenges do you encounter as a development partner in the field of AI?
There are already many AI solutions, most of which have proven their added value in lighthouse projects. However, topics such as IT integration, security or traceability are often neglected. However, if I want to use AI in automation, monitoring or analysis solutions at manufacturing companies in the future, it is precisely these aspects that must be considered and implemented. In our view, AI solutions suitable for industry are a central challenge for increased use.
What would be desirable to further strengthen collaboration between AI development partners and user companies in this area?
With standardized AI solutions suitable for industry that can be used by a broad range of manufacturing companies, we will significantly lower the barrier to entry. In my view, this is an important development step that we already want to take with IIP-Ecosphere. In addition, in my view, funding opportunities must be expanded and the funding regulations must allow easy access for user companies.
What AI success stories have you seen in the implementation of AI solutions?
"Can we really do that with AI?" a customer once replied to me. His skepticism was related to both the accuracy of the results and the effort involved. However, after I was able to show him in minutes, based on his products, that we were already achieving excellent results, the customer was very surprised.
How did you personally come to the topic of AI?
I had my first contact with AI during my mechatronics studies at Leibniz Universität Hannover, and for ten years now, my fascination with AI has accompanied me throughout my professional life.
André Heinke, thank you very much for the interview!
The questions were asked by Per Schreiber, project coordinator of IIP-Ecosphere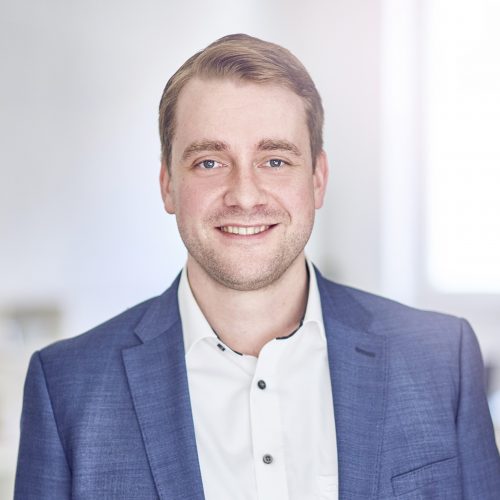 André Heinke is head of product management and technical sales at Bitmotec and part of IIP-Ecosphere.