Foto: ©Ioana Davies (Drutu) – Fotolia
Better understanding and treatment of autoimmune diseases
A constantly dry mouth and the feeling of having grains of sand in one's eye are symptoms of primary Sjögren's syndrome (pSS), an autoimmune disease that damages the body's salivary and lacrimal glands. In addition to a variety of other symptoms, the complication is an increased risk of lymph gland cancer. Why and how Sjögren's syndrome occurs is still being researched.
The analysis of extensive patient data can help to uncover possible connections and to develop an effective therapy for each patient in order to achieve the best possible treatment outcome. However, the diagnostic criteria for pSS and the database rules are not uniform in medical institutions. This makes data comparison more difficult. The HarmonicSS project, funded by the EU under the Horizon 2020 programme, aims to solve this problem. 36 partners from 13 countries are involved, including the L3S.
One of the main tasks of HarmonicSS is to merge and harmonize the already existing data of well characterized cohorts of pSS patients into an integrative cohort structure. The harmonised data will then be available in the cloud for pSS research. The cloud platform not only enables data exchange between clinical centers, but also offers data analysis services such as data mining and visual analytics, as well as tools for specific diagnostic procedures, patient selection for clinical trials and training. Since pSS is one of the few "model" autoimmune diseases, it is possible that other areas of medical research will benefit from the platform.
At L3S, Prof. Dr. Tina Krügel and Iryna Lishchuk take care of the legal aspects of the project. These include the privacy agreement between the partners, the privacy impact assessment, the agreement with the cloud provider, assistance with privacy issues (for example, consent forms), data security and identification, and privacy when exchanging information with non-EU partners from Serbia and the United States.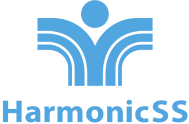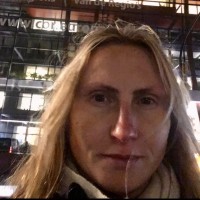 Iryna Lishchuk is a research assistant at L3S and at the Institute for Legal Informatics (IRI) at Leibniz Universität Hannover. She specialises in IP/IT law, data protection, in particular intellectual property aspects, and data protection in innovative research projects.