Digital Innovation Hubs: Door opener for digitization
Europe must take advantage of the digital transformation to remain competitive internationally. The European network of Digital Innovation Hubs is designed to help companies do just that. One of these hubs is the L3S with its partners.
A Digital Innovation Hub is a regional network of partners from research and business development who support companies in accessing their services. Technical universities or research institutions form the core. Together with their hub partners, they are the central contact points that cover all the necessary skills and services for a sustainable digital transformation – from research and development to training, consulting and financing.
In Region Hannover – and beyond – the L3S Digital Innovation Hub helps companies to improve their processes, products and services through the use of digital technologies The services offered by the currently 19 partners cover the entire innovation process, particularly in the fields of intelligent production, mobility, medicine and education.
Focus on Artificial Intelligence
The L3S Digital Innovation Hub focuses on data science and artificial intelligence. For research and development projects with companies, the L3S Research Center bundles the necessary expertise from the fields of computer science, sociology and law. A research partner in the field of intelligent production is the Institute of Manufacturing Engineering and Machine Tools (IFW) at Leibniz Universität Hannover. IFW and L3S also support digitisation projects of small and medium-sized enterprises together with the SME 4.0 competence centre "Mit uns digital! ". The NBank, Region Hannover and the business development agency hannoverimpuls offer innovation consulting as well as extensive support in the area of financing and funding opportunities.
For companies, the qualification of their employees is also a decisive step on the way to the digital future. mitunsdigital! and the Applied Machine Learning Academy offer bundled know-how on various topics of digitization and demonstrate possible applications. Special AI trainers offer companies their training and consulting services in the use of artificial intelligence.
Promoting innovative ideas
The DIH also offers support for business start-ups. At Leibniz Universität Hannover, the starting business service supports students and scientists in transforming innovative ideas into viable business concepts. For digital business ideas – especially in the field of artificial intelligence – the L3S also helps with advice, mentoring and job opportunities. The NBank offers founders financial support ranging from start-up grants and loans to equity participation. As a seed accelerator, the VentureVilla provides individual early-stage financing for start-ups. hannoverimpuls offers start-ups and young companies not only advice and workshops, but also financial participation with Invest-Impuls, thus assuming a share of the risks and opportunities.
New campus in planning
In order to further expand the activities of the DIH, the L3S is participating in the European call for proposals for the financing of the Digital Innovation Hubs within the Digital Europe Programme. In the future, however, the L3S Digital Innovation Hub will also literally take up more space: Leibniz Universität is planning to build a Digital Innovation Campus to network and further expand existing structures with a focus on artificial intelligence and security. One floor of the new building is planned as a Digital Innovation Floor and will provide space for interdisciplinary project groups, seminars, digital innovation events and start-ups.
Regional Innovation Hub for Intelligent Production
In the innovation project IIP-Ecosphere, L3S and IFW work together with many other partners from the field of innovation promotion in a Lower Saxony Regional Innovation Hub for intelligent production. The aim is to facilitate access to AI technologies, to bring together manufacturing companies with innovative start-ups and SMEs in the field of AI, and to promote start-up activities in the field of artificial intelligence for production. Numerous Lower Saxony actors come together for Innovation Expert Round Tables to exchange experiences and plan joint activities.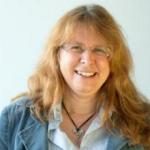 Claudia Niederée is managing director of L3S and leads several projects as research group leader, including IIP-Ecosphere.