Matching Partners: L3S and Projektionisten
From research to the digital mobility of tomorrow
Mobility solutions today must do much more than simply get people or goods from A to B. They have to take into account individual needs or forecast the traffic situation. For the L3S, this results in a variety of research tasks such as modeling, collecting, and analyzing mobility data as well as developing new machine learning models that are trained on spatio-temporal data. The Hanover-based company Projektionisten has established itself as a suitable cooperation partner. The transformation to digital mobility is one of their core topics.
Projektionisten GmbH was founded in 1998 and is, among other things, active as a service provider for software development in the mobility sector. Its customers include the Greater Hannover Transport Authority and the Braunschweig Region Transport Association. The L3S cooperates with the company in several projects:
● In Data4UrbanMobility, the first joint project, the team of projectionists developed the "Move in the City" app in collaboration with the Institute for Sustainable Urbanism (ISU) at the TU Braunschweig. Users can use the app as Citizen Scientists to track movements and mobility behavior in everyday life and provide this data pseudonymized for research purposes.
● In d-E-mand, the projectionists and L3S aim to improve electromobility by laying the foundations for meeting the future charging needs of electric vehicles.
● The goal of Simple-ML is to simplify the development and testing of machine-learning workflows to make artificial intelligence available to a broader range of users – especially in the field of mobility.
Through their collaboration with L3S, the projectionists have gained expertise in machine learning techniques, which they have further developed through continuing education at L3S, including the Applied Machine Learning Academy (AMA). In the joint projects, the projectionists are at the interface between research and application: On the one hand, the company identifies future requirements in close exchange with potential users and creates concepts that translate these requirements into an optimal user experience (UX). On the other hand, the projectionists drive the development of software solutions that make research results immediately tangible.
Both sides benefit from the collaboration: The Projectionists' team gains immediate access to the latest trends in research and can thus offer innovative software solutions. "In particular, the in-depth expertise of L3S in the field of machine learning and artificial intelligence helps us in the innovative orientation of our business areas Mobility and Digital Assistants at the highest level," says Managing Director Martin Löhdefink. In Projektionisten, L3S has a reliable partner with extensive expertise in UX conception, design and development of software solutions. This is how research results are turned into applications for the digital mobility of tomorrow.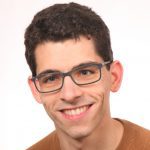 Simon Gottschalk is a PostDoc at L3S conducting research on knowledge graphs, semantic data profiling, and artificial intelligence in the Simple-ML project.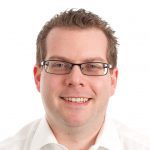 Martin Löhdefink is a software engineer and managing director of PROJEKTIONISTEN®. He cooperates in various projects with the L3S.