Learning together on the Web
Google, Facebook, Youtube – the Internet and its social networks have changed the way we communicate and search for information. For the education sector, this means that instead of learning in courses and according to a curriculum, we can also exchange ideas in learning networks at any time and from any place and work together on learning content.
In the project LearnWeb scientists of the L3S have developed a new collaborative learning environment with extended search and social media functions. "Improving education through technology requires an interdisciplinary approach based on strong pedagogical foundations and innovative technological solutions," says Dr. Ivana Marenzi, project leader at L3S. This new learning is based on the pedagogical concept of multiliteracy, which takes up the multiple changes resulting from globalisation (cultural and linguistic diversity) and digitisation (computer-based communication). This means that not only the objectives of school education must change, but also teaching and learning methods. According to the multiliteracies approach, learning is primarily a collaborative process; meanings are negotiated jointly. LearnWeb provides a collaborative environment to discover new learning resources and share learning content and experiences. Users receive, construct and transform resources through a variety of communication channels and media. The learning environment also reflects the cultural and linguistic diversity of the users.
The platform is continuously evaluated and developed to meet the needs of all user groups – teachers, learners, researchers. Scientists at L3S are currently working to facilitate the use of Open Educational Resources (OERs) and web search processes.
LearnWeb has been adapted to learning scenarios such as the YELL/TELL community and research projects such as EU-MADE4LL. YELL/TELL stands for Young English Language Learners/Teen English Language Learners and is a virtual meeting place for foreign language teachers, language students and university lecturers who can seek, share, evaluate and adapt resources to professional practice. The EU-MADE4LL project (European Multimodal and Digital Education for Language Learning) promotes the modernisation of higher education and the employability of graduates.
Fit for the European labour market
Digital competence and English skills for international communication are essential prerequisites for graduates' access to today's European labour market. In the EU-MADE4LL project, the participating scientists develop and implement a transnational joint curriculum integrating multimodal digital literacy and English for international communication. An e-platform is to ensure that universities implement the joint curriculum on a transnational basis. The researchers will also create a common reference framework for digital literacy – through comprehensive guidelines to systematically describe competence levels for students and European citizens.
LearnWeb supports the EU-MADE4LL project as an open access e-learning environment to share learning materials and manage students' anonymised tasks. The project partners use the platform to exchange documents and organise learning activities, students to search for learning materials and multimodal digital text sharing.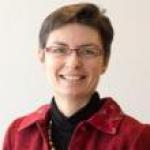 Ivana Marenzi is a senior researcher at L3S. Her research focus in the field of Technology Enhanced Learning (TEL) includes the support of collaborative and lifelong learning. As an educational technologist, she is primarily concerned with the introduction of new technologies in education.