Foto: ©Kehn Hermano – pexels.com
Leibniz Universität Hannover and TU Braunschweig have recently founded a science alliance, which is funded by the Lower Saxony Ministry of Science with 27 million euros. As one of three Alliance research lines, MOBILISE deals with different aspects of mobility: from aviation to vehicles to digitization. A dozen scientists from Leibniz Universität Hannover, who have already researched various facets of mobility, including several L3S members, have joined forces in the measure Mobile People – Intelligent Mobility in Balance of Autonomy, Networking and Security. Its aim is to explore and shape the mobility of the future in new collaborations. It's about digitisation, intelligent systems – and again and again about the role of the human being.
Several proposals for in-depth projects were submitted, the first of which has already been approved by the Volkswagen Foundation: In BIAS, discrimination and prejudices in highly data-dependent systems of artificial intelligence are to be investigated. Another focus: Comprehensible mobility. Intelligent mobility systems such as navigation devices, traffic guidance systems or networked planning tools use artificial intelligence and machine learning in complicated software. How can such systems still be understood by ordinary citizens? The more data sources that can be used, the better predictions and recommendations are possible in principle – but would you really like to pass on your own appointment calendar and data from the Fitness bracelet without knowing what will happen to it? An interdisciplinary group of eight professors is investigating how intelligent systems can explain what they do when needed: Prof. Tina Krügel (legal informatics), Prof. Monika Sester (geoinformatics), Prof. Michael Rohs (human-machine interaction), Prof. Nils Hoppe (ethics), Prof. Bodo Rosenhahn (computer vision), Prof. Avishek Anand (information retrieval), Prof. Wolfgang Nejdl (data mining) and Prof. Kurt Schneider (software engineering).
"If intelligent systems do not only give route recommendations in the future, but autonomously direct traffic or even control rescue vehicles, then society must insist that its decisions can be understood and comprehended," says Kurt Schneider, spokesman for the research initiative, reflecting the joint conviction of the research team.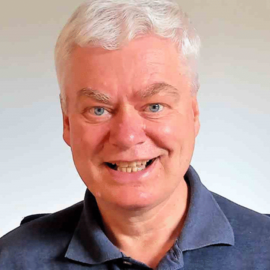 L3S member Kurt Schneider is head of the Institute for Practical Computer Science and the Department of Software Engineering at Leibniz Universität Hannover as well as speaker of the research initiative Mobiler Mensch.