Digitalisation does not stop at the humanities either. Large quantities of texts, images and other digital objects can be processed digitally. With new analytical methods, literary scientists, for example, can research more literature than would be possible by reading alone. "We can read about 4000 books in our lives – that means that each of us actually knows too few books," says the literary scholar and computer philologist Fotis Jannidis.
Digitisation of the humanities means: research methods must be adapted or newly developed, suitable technical infrastructures must be established. Equally important is the human factor: researchers need new skills in the use of digital methods, they need to gain and exchange experience, and they need expert support. The EU-funded DESIR (DARIAH ERIC Sustainability Refined) project aims to improve the exchange of knowledge in the digital humanities, establish expert groups and support them with a sustainable infrastructure. The scientists involved also want to investigate how digital change can be sustainably implemented in the humanities. DESIR is a sub-project of DARIAH, a European initiative that supports humanities scholars in using digital tools and methods.
One component of DESIR is the interaction with digitization experts. L3S scientists contribute their expertise in web search and collaborative knowledge management. Together with the Lower Saxony State and University Library Göttingen, the L3S has organized a CodeSprint, in which over 30 participants from all over Europe have programmed together for three days and gained practical experience in the use of software and digital methods. The results are several applications, for example to visualize the figure constellation in drama.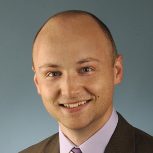 L3S member Robert Jäschke has been Professor at the Institute of Library and Information Science at the Humboldt University in Berlin since 2017 and is head of the Information Processing and Analytics department.