Foto: ©Quelle – stock.adobe.com
Continuous cooperation: L3S and Infineon Technologies
Optimized supply chains as a competitive advantage
The Corona pandemic has clearly demonstrated how important functioning supply chains are for the globalized economy. For the semiconductor industry, they have become a decisive competitive factor. That is why Infineon Technologies is working with the L3S to continuously improve supply chains and, above all, make them more crisis resistant.
Infineon Technologies is Europe's largest semiconductor manufacturer. The company develops system solutions, for example for automotive and industrial electronics, as well as chip cards and security products. The entire semiconductor industry is characterized by highly interconnected supply chains. This is due on the one hand to the broad spectrum of customers and fluctuating demand for a wide variety of products, and on the other hand to globally distributed production sites with time-consuming, highly complex manufacturing processes.
Currently, semiconductor producers are facing the same challenge: chips are in short supply worldwide, while demand continues to rise sharply with advancing digitalization and decarbonization. Against this backdrop, supply chain optimization represents a key competitive advantage for Infineon. The Infineon Supply Chain Innovation team is therefore constantly looking for new ways to drive the issue forward. "Timely, robust and efficient information flows within the value and supply chain networks are essential," says Hans Ehm, Head of Supply Chain Innovation at Infineon. The structure of this data is often complex and correspondingly difficult to process, he adds. To overcome these obstacles elegantly and efficiently, Infineon Supply Chain Innovation is developing a semantic approach to data integration.
Semantic web technologies can represent information in a way that is readable by both humans and machines. In the semantic web, data is processed using ontologies – structures of concepts that are related to each other. With this approach, computers can process and visualize data from various sources, and humans can then interpret it.

In the CoyPu project (Cognitive Economy Intelligence Platform for the Resilience of Economic Ecosystems), Infineon is working with the L3S and other partners to make the German economy more resilient to crises – including resilient supply chains. The German Federal Ministry of Economics and Climate Protection is funding the project in the Artificial Intelligence Innovation Competition. "We at Infineon Supply Chain Innovation are pleased about the ongoing collaboration with the L3S on semantically oriented projects like CoyPu. We are convinced that the exchange of experiences will benefit both sides," said team leader Hans Ehm.
CoyPu builds a platform that networks, analyzes, and evaluates macroeconomic, industry-specific or internal company data to increase resilience in crisis situations. The platform provides semantically modeled data as well as flexibly configurable AI analysis tools in the cloud. They are designed to provide up-to-the-minute insights into economic facts, trends and cause-and-effect relationships and enable forecasts. The Joint Lab of L3S and TIB will develop the necessary components for extracting and processing data, as well as methods for AI-supported analyses for trend and risk assessments. Infineon contributes its expertise in supply chains, semiconductors as well as semantic technologies and is running its own use case.
New cooperation on AI and quantum computing
Infineon has been collaborating with L3S on another project since early 2022. It is about optimizing production processes through machine learning with quantum data on quantum computers. In the production of microchips, even small improvements to the highly complex production process have enormous overall economic effects. Classical computers cannot optimally solve all optimization problems within a time required for economic practice. The expected performance of quantum computers suggests that quantum algorithms can be used as powerful tools for combinatorial optimization. The decision of when and how to do this is of great importance to industrial users, but difficult to make in practice. In the QuBRA project, quantum computing experts are collaborating with Infineon Technologies AG and Volkswagen AG to explore usable methods that companies can use to address optimization problems in a practical way.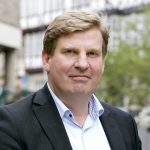 Sören Auer is a member of the extended L3S Board of Directors, Director of TIB and Professor of Data Science and Digital Libraries at LUH.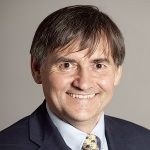 Hans Ehm is Senior Principal Engineer Supply Chain and Head of Supply Chain Innovations at Infineon Technologies AG.