Using data to combat fake news
Facts and expertise – part of the public is hardly receptive to this anymore. Many people are increasingly forming their opinions online – also on the basis of misinformation or content and narratives that are optimized for clicks and have little to do with basic journalistic and ethical rules. Many users remain in their own media filter bubbles – undisturbed by other opinions. In this way, the polarization and fragmentation of society continues to progress.
The EU-funded Mediafutures project aims to combat misinformation with data. A European data innovation hub will bring together startups, artists and other players from the media value chain to create new ways of addressing quality journalism, science, education and democratic processes. Stakeholders can share experiences and pool resources and expertise. The Hub thus offers the opportunity to innovate in new and previously unimagined ways – making a difference on major, societal challenges that require active engagement with the public. Ten organizations from six European countries are involved in Mediafutures. The coordinator is the Leibniz Joint Lab Data Science & Open Knowledge – a collaboration between L3S and TIB – Leibniz Information Centre for Science and Technology.
Small and medium-sized enterprises (SMEs), startups and artists can apply for so-called accelerator and residency programs, which offer financial support, consulting and training. The plan is to support 51 startups and SMEs and 43 artists with a total of 2.5 million euros over the next three years. The application process for the first of three funding rounds has already been completed, with the second call starting in October 2021.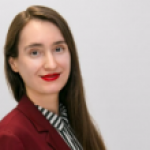 Alexandra Garatzogianni is coordinator of MediaFutures and other EU projects at the L3S research center and head of knowledge and technology transfer at TIB.