Prof. Dr.-Ing. Holger Blume
Electronic Design Automation
Processor Architectures
Reconfigurable Architectures
Analog/Mixed-Signal-Design
Design Space Exploration
Driver Assistance Systems
Biomedical Engineering
System Design
Curriculum Vitae
Holger Blume studied electrical engineering at the University of Dortmund from 1987 to 1992. During his studies, he was a scholarship holder of the German National Academic Foundation. From 1993 to 1996, he was a research assistant in the Circuits for Information Processing group at the University of Dortmund. From 1996 to 1998, he was employed as a research associate at the Informatik Centrum Dortmund (ICD). In 1997, he received his PhD with honors from the University of Dortmund on the topic of "Nonlinear Fault-Tolerant Interpolation of Intermediate Images".
From 1998 to 2008, he worked first as a senior engineer and later as an academic senior councilor at the Department of General Electrical Engineering and Data Processing Systems at RWTH Aachen University. In February 2008, he habilitated with a thesis on "Exploration of the Design Space for Heterogeneous Architectures for Digital Video Signal Processing".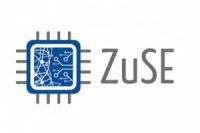 The ZUSE-KI-mobil project aims to develop an AI accelerator with a flexible, expandable and scalable system-on-chip (SoC) architecture.